We provide a fun, engaging in-game production for all Akron Zips Football home games that helps enhance the game day experience at InfoCision Stadium.
OBJECTIVES
Provide a fun, engaging game production for all Akron Zips Football home games that helps enhance the game day experience at InfoCision Stadium.
REQUIREMENTS
Collaborate with the University's Athletic Department to create the game script for each home game, incorporating elements from Athletics, sponsorship, spirit teams, etc.
Create content for the video boards, including videos, animations and still graphics.
PHASE 1
PLANNING
We have been fortunate enough to create the in-game production for the Zips Football home games since 2010. While that means we have a strong knowledge of the University, the program and its long-standing traditions, it doesn't mean there isn't still a lot of planning and prep work at the beginning of each season.
First, is the coordination with all the necessary parties involved with each home game at InfoCision Stadium. We meet with them to discuss their goals and objectives for the season, bringing together all of the stakeholders to gather their input. Each group brings their own specific requests to the table that they would like to accomplish in the coming year.
Based on that feedback, we create a list of content to be created, assess what has already been created for previous seasons that carries over and then our team works to create all of the new elements before the season opener. This list is extensive at the start of each season because there are items, such as student-athlete-centric content, sponsor content, brand campaign content, etc. that must be cohesive for a well-integrated experience. Other elements that are used year to year, such as fan cams and social media elements, are refreshed as well. And, of course, there are always graphics that are brand new for each season and are created from scratch to keep the show feeling fresh year after year.
The script is updated and changed before each home game to ensure that not only each promotion and sponsor element is included and correct, but that the fan experience is factored into every decision that is made regarding planning.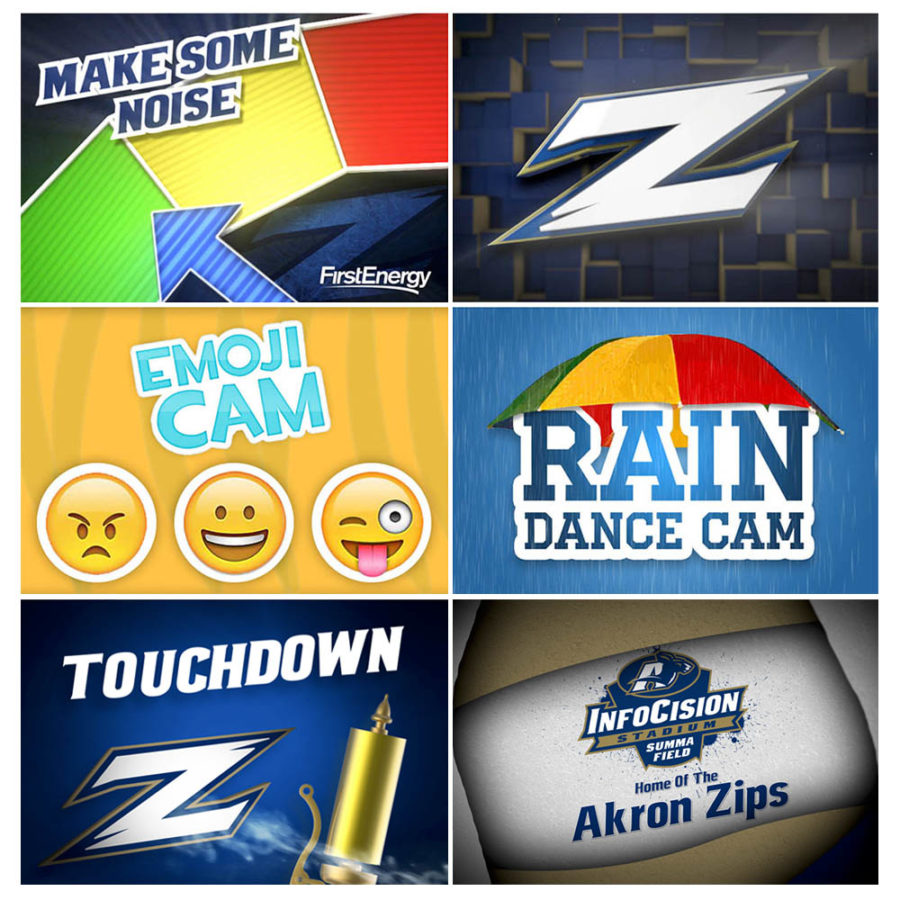 PHASE 2
GAME DAY
Before each game, our team goes on-site to load in all updated graphic elements and run a check of the gear before the full crew arrives. Some of that gear is provided by the University, other pieces are supplemented by our equipment to ensure we have everything we need to deliver a great fan experience.
Our full game day crew, which consist of a producer, a Director, Technical Director, Graphics Operator, LED Board Operator, Replay Operator, Music Playback Operator, Social Media/Graphics Assistant, Engineer and a student crew made up of five Camera Operators and three Grips arrives at InfoCision Stadium long before the gates open. This allows time for each crew member to review their specific roles for the day and it also gives time for the whole crew to run through the script and make any last-minute notes or adjustments that may need addressed.
Once crowds begin to enter the stadium, roughly 60 minutes before game time, our team is ready to begin. For the next four Quarters, our team is coordinates everything happening on the video board, from game stats and scoreboard updates to pump-up videos and fan cam fun. With over 4,000 graphics and videos loaded in and ready to go at a moment's notice, we are ready for anything that might happen.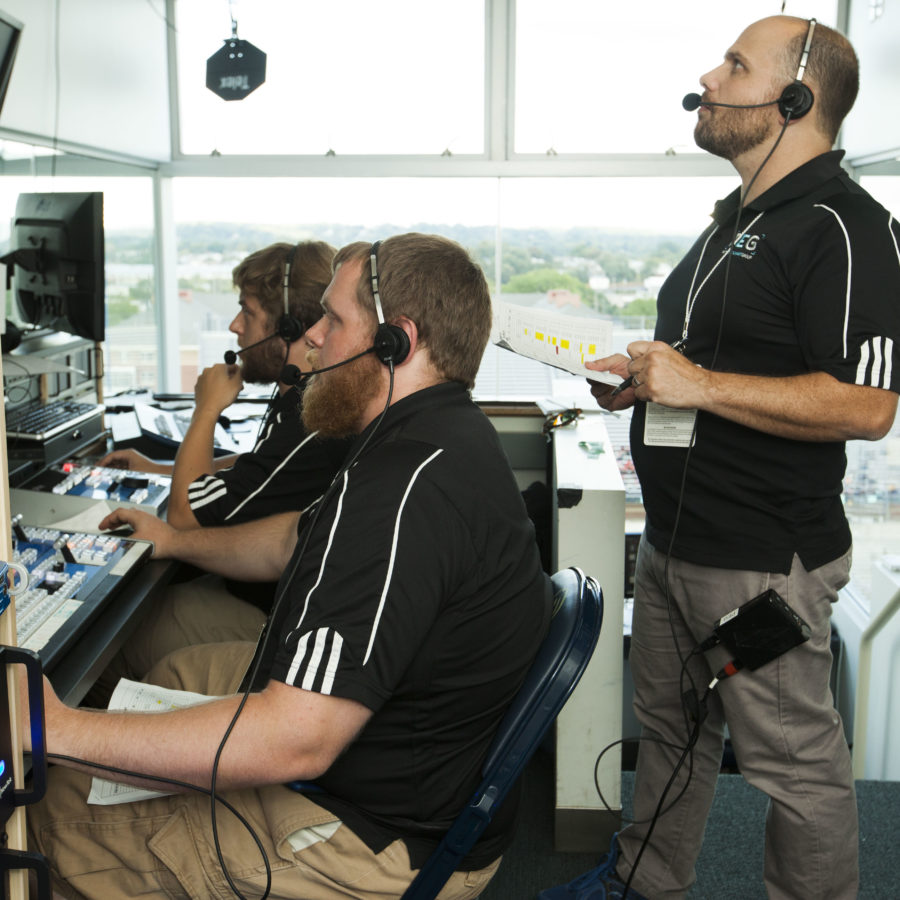 THE RESULTS
As with all live events, the response and the reactions from the crowd and the client are instantaneous. We are able to not only present the game happening on the field, but react and adapt in big moments to create a fun and engaging game experience for all those in attendance. Our thorough understanding of the in-game experience and our years of producing live video board shows ensure when the Akron Zips play at home at InfoCision Stadium, everyone has a fun and enjoyable experience.