To kickoff the season and hype up the crowd, we worked with the Akron Zips to deliver an intro video that matched the excitement of any pro-level team.
Objective
Create a budget-conscious video that elevated the Zips Football brand
Requirements
Deliver a high-end product to get the Zips fan-base excited about the team and the season

Work around schedules of Zips student-athletes

Stay on-brand, on-time and on-budget throughout the process
Phase 1
PLANNING
We have a history with the University of Akron Athletics that goes back far beyond 2016. Our live events team has been producing content and operations for their home games for a long time. 
In this case, UA turned to us when they needed to build excitement leading into the season – and to get the fans ready for "MACtion" as the players run onto the field to represent the Mid-American Conference.
When working with the university, we make sure we understand the budget and restrictions early on so that we can create a high-end video without the high-end price tag.
Our experience helped address another common issue most in-house production teams face – the ability capture all necessary footage within a tight timeframe. Our combination of pre-production, production and post-production services allowed us to be able to successfully plan the whole shoot out in advance which saved time and energy when we arrived on site.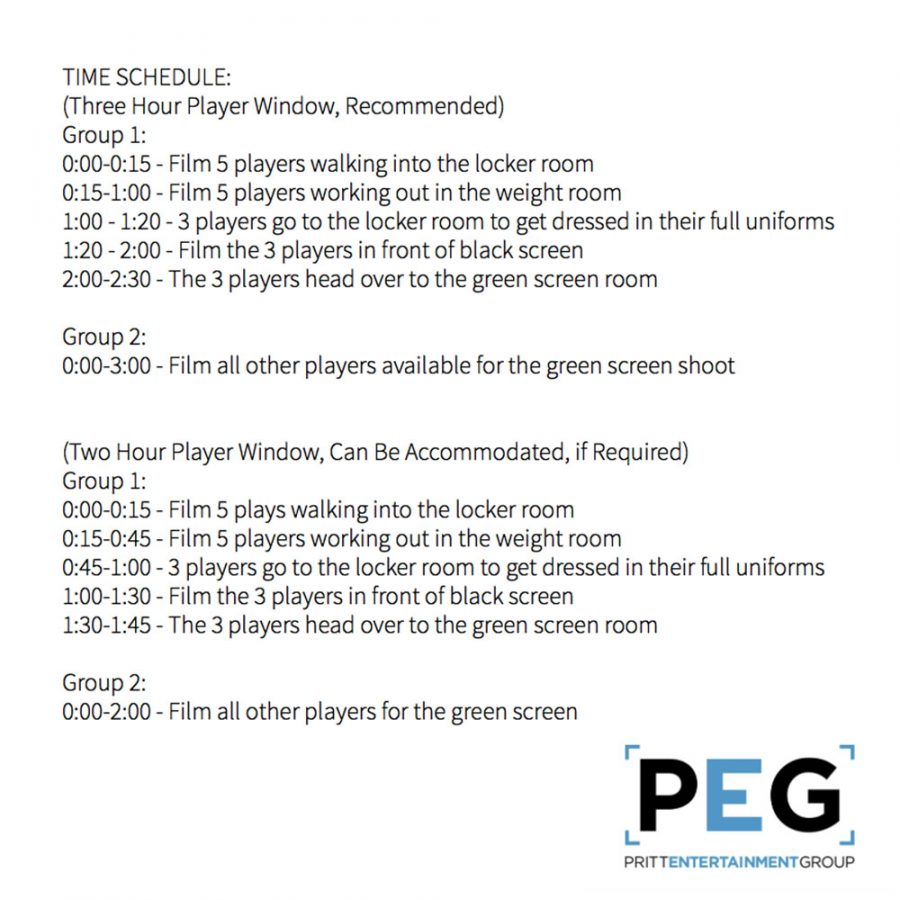 Phase 2
VIDEO SHOOT AND EDIT
With so much resting on budget and schedule restrictions, our team found ways to bring a more budget-friendly team and gear list to the shoot to be more flexible on cost. In addition, constant communication with the team allowed us to devise a schedule that worked with the availability of the student-athletes.
In addition, we worked with the client to make sure we captured the footage we wanted to get without major changes in direction on set – keeping this shoot on-plan and on-schedule which ensured we also stayed on-budget.
Once back in the office, our deep knowledge of the team and the university made the editing and storytelling of the video easier and made sure we kept the final piece on brand.
Results
The hard work of our team and the "why not" attitudes of the players was reflected in the end result. 
Everything that needed to be captured was, and the client received a high-end, on-brand intro video that fans loved.
We're proud to work with college and universities and believe when you have the opportunity to show school spirit in a new, exciting way – we're willing to go the whole nine yards to make it happen.