When the Cleveland Cavaliers captured the 2016 NBA Championship, Anheuser-Busch wanted to showcase their brand's role in the celebration, and turned to us to capture photos of those moments.
OBJECTIVES
Capture photos of fans enjoying Anheuser-Busch's Budweiser and Bud Light brands at the Cavaliers Championship Parade & Rally
Feature Cavaliers fans celebrating and highlights of the parade
Capture these moments authentically
REQUIREMENTS
One-day photo shoot
Providing high-quality, edited images for social media and marketing uses
PHASE 1
DISCOVERY, CONCEPTING AND COORDINATION
Anheuser-Busch turned to us to help them capture the jubilation of the Cleveland Cavaliers' 2016 NBA Championship. Just three days after Game 7, the City of Cleveland would be hosting the Championship Parade & Rally throughout downtown Cleveland. This quick timeframe meant that we would need to expedite the planning of the project, working with Anheuser-Busch's team in New York City.
We worked with their team to determine the types of photos that they were looking for us to capture, while also having separate team members gathering video footage for them at the parade. We also studied their brand's social media accounts to learn which types of images got the most engagement on their social channels.
Our project management team created an outline, detailing all of the different types of images that we'd need to capture over the course of the day. We used our discussions with their team, and our own research, to ensure that our framing and types of shots that we obtained would be on-brand and be exactly what they were looking for.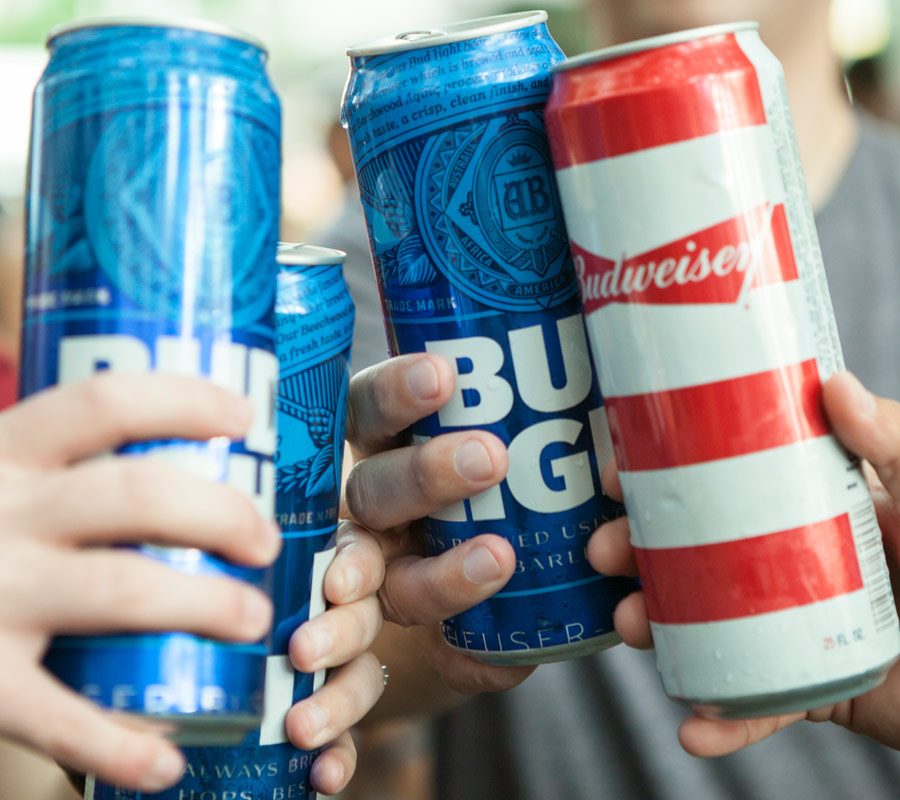 PHASE 2
PHOTO SHOOT
On the day of the shoot, the massive parade took over downtown Cleveland. To ensure that we would be there early to scout locations and stake out areas to shoot, we left our offices in nearby Akron at 3:45 AM, arriving in Cleveland at 4:45 AM.
Our four-person team, a Photographer, Videographer, Director and Assistant, surveyed the area, found our shooting locations and then planned our adventure. Given the large crowds, it would not be possible to move around and we risked getting separated from each other, so we needed to plan for any scenario.
The day was long, but our team was able to capture amazing photos from the parade, in the crowd, and at various bars along the parade route.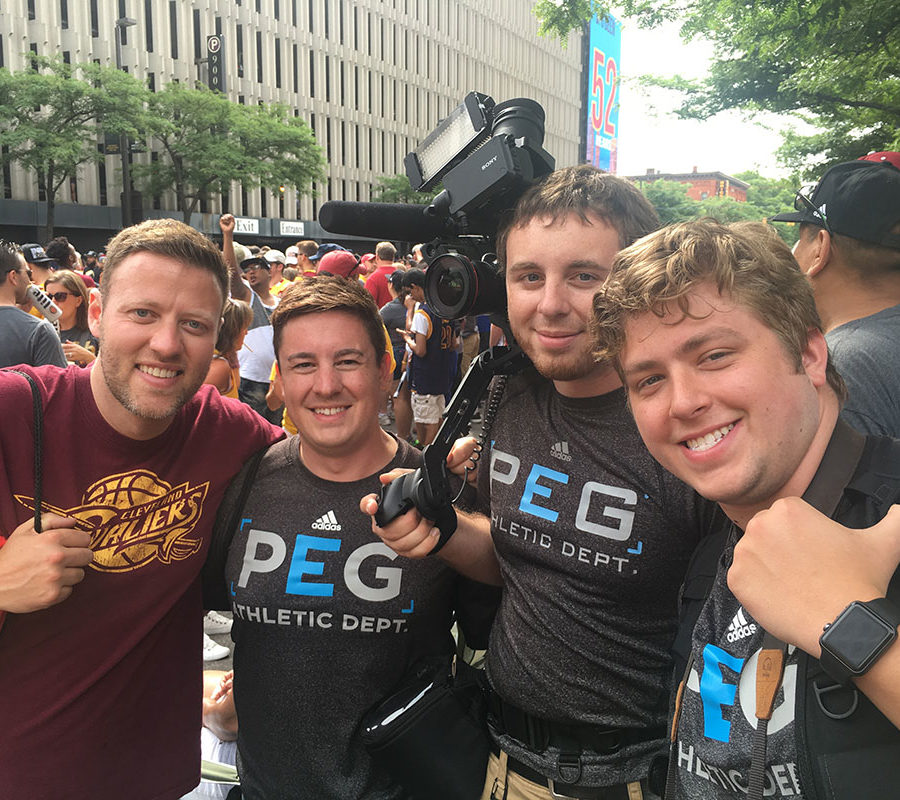 PHASE 3
PHOTO EDITING
As soon as the photos made their way back to our office, we immediately got into the editing process so that the photos could be sent to Anheuser-Busch and utilized quickly, while they were still timely. We sorted through and reviewed the images, looking for ones that either showcased the brands, key moments during the parade, or a combination of those two things. We then did some touch-ups and cropping to the images that we selected as the best ones and transferred them to Anheuser-Busch.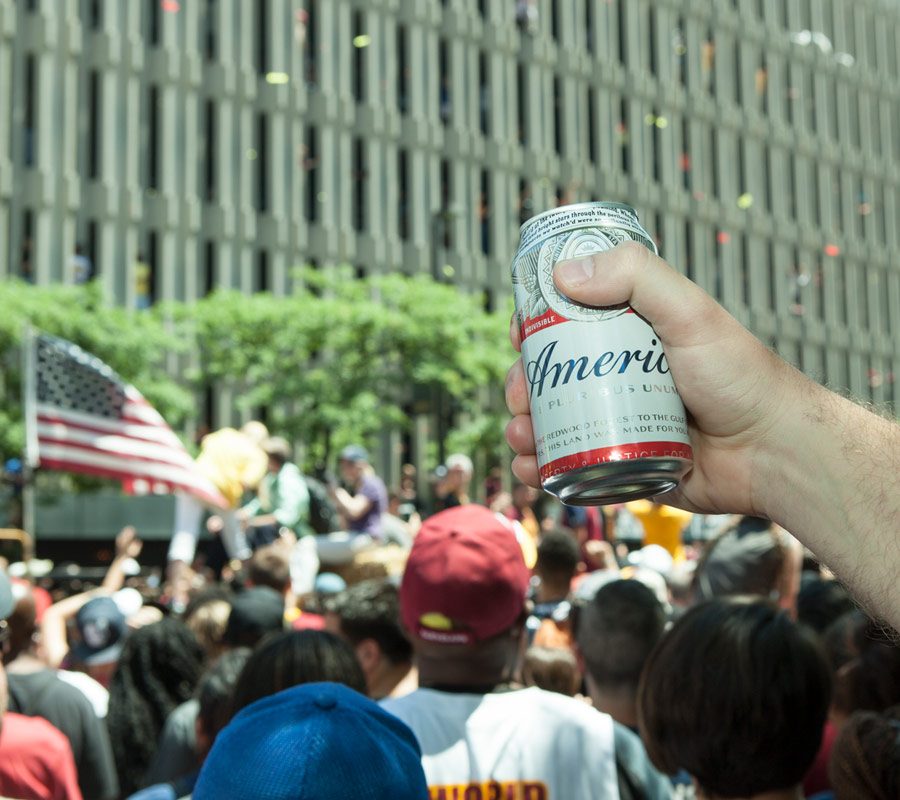 RESULTS
We were able to capture great photos for Anheuser-Busch. Our work was featured on their social media accounts, where it showcased their brands to fans and followers around the globe.