Get caught up on everything our team was up to in the month of May!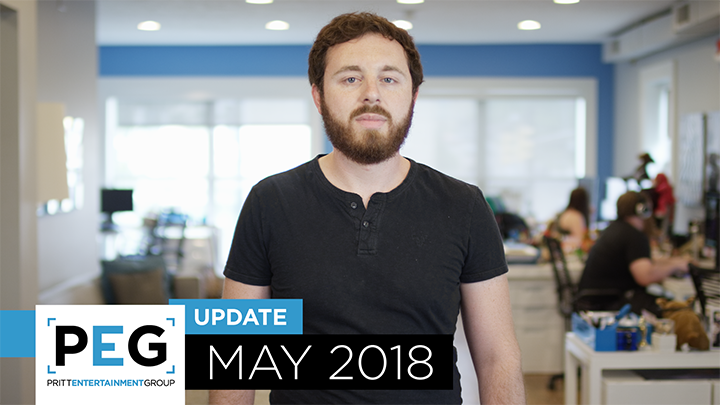 Video Transcript
Host: Hi everyone and welcome to another edition of PEG Update. May was another exciting month there at PEG. Let's take a look at what our team was up to.
Voiceover:We kicked off the month helping one of our corporate clients with an internal livestream that allowed them to share news with employees all across the country. And we worked with another corporate client to create trade show videos that featured some really cool augmented reality technology. Our team also spent time filming a documentary-style short film highlighting the story of an aspiring musician that will premiere at an event later this summer. This month our PEG Picks at the Nightlight movie series wrapped up with a showing of Mad Max: Fury Road. And our team got outside and spent an afternoon planting flowers and cleaning up our courtyard to support Downtown Akron Partnership's Green and Clean event. And the excitement continued for our friends in the sports world – the Vegas Golden Knight, Cleveland Cavaliers and the Youngstown Phantoms all made it to the finals in their respective leagues. Congratulations to everyone and good luck to those still playing!
Host: Well, that's all for this month. We'll see you next time for another edition of PEG Update.