Take a look behind the curtain into the world of post-production! In this episode of How It's Made, Jeffrey walks us through how our team used After Effects to turn an empty theatre into a full crowd of people for the Why Not Akron? video.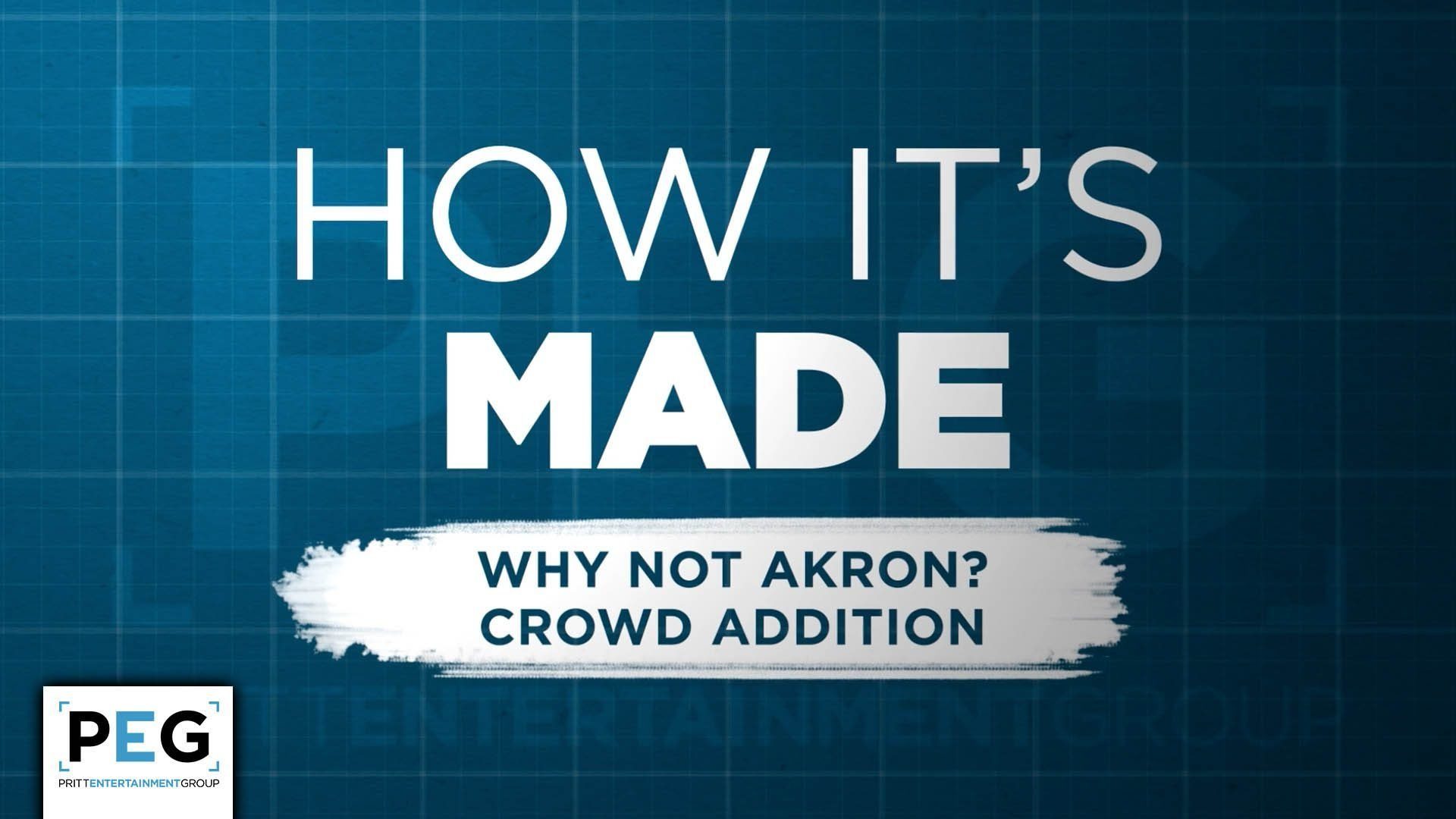 Video Transcript
Hey everyone and welcome to another edition of How It's Made with PEG. Today we're gonna be looking at clip we did for a State of the City video for the City of Akron, Ohio. Let's take a look at how this video is sort of put together. The video opens up here with Kofi, our piano player, here in an empty theater. Now, if we advance to later in the video, we will see where he is again playing in the theatre to conclude the video. Very cool. So, basically, the idea here is that Kofi is playing at first in an empty theater, and then towards the end of the video the theater is full. Now this is actually a trick shot, believe it or not. We did not get Kofi both in an empty theater and then him also in a theater completely full. This is done with the composite and this is a pretty simple one if you really break down the layers and see how it's all constructed.
So first of all, let's take a look at the Kofi footage. Just filmed the same day as the shot you saw early in the video where there's nobody in there. So, this is actually the stage look right here, and if we get rid of some of these masks we've put in, you can sort of see what this is composed of. So, this shot is actually of him in the empty theatre, again filmed on the same day as the other one. We never had him in a space where there was a crowd filled in. So, what we did is we came back on a separate day from the exact same camera angle and with the exact same framing, using a still frame as a reference, captured a larger band with a true ticketed crowd, with a full crowd. These are both taken from the exact same angle, therefore, we can just substitute the stage in. No problem at all. From there, it's all about little color correcting and tweaks. You can see there's some darkening layers here. You can see there's some minor adjustments. You can see that we've shaded in the stage boxes a little bit better and we've also gone through and put darkening elements on top of somebody that was impolite enough to use their phone in the crowd. That can be really distracting, so just darken that down a little bit.
And that's really all there is to that. This shot is really made by having the right camera angles and the right framing more than it is the, you know, being the most complex special-effects work in the world. It's really pretty simplistic when it comes down to it.
Awesome. and that's pretty much all there is to that well thanks for joining us here on How It's Made with PEG. We'll see you next time.