5 Things We've Been Watching : May 2018
We love video here at PEG (obviously) and talk about it pretty much non-stop. So, we wanted to share with you five things that caught our eye, started a conversation or gave us a little inspiration over the last month.

Fresh Guacamole by PES | Oscar Nominated Short
Why it's a thing: This stop-motion short from PES is so captivating to watch. The creativity and thought that went into the visuals and the sound design is stunning. You can't help but smile.

Warby Parker / Dear Adam
Why it's a thing: We loved this piece from Guy Bauer for its simple, yet beautiful, storytelling. It's a great concept – a boy writing a letter to himself. And the voice over, the song and the visuals all tie into the overall theme so perfectly and support it in a way that still lets the story be the hero here.

Reality Types: When Graphic Designers Create Augmented Reality
Why it's a thing: This one is fun, because we don't usually to seeing AR used to merge art and technology in this way. But, we are sure to see more things like this as the tech makes its way onto more apps and becomes more and more accessible to everyone.
The West Wing Weekly: 2.00: Special Interim Session (with Aaron Sorkin)
Why it's a thing: This one might seem a little out of place on this list, but it comes right from Ryan's list this month. He says, "This is super interesting from a writing, directing and scripting perspective. Yes, he's my favorite writer, but also has some really good small gems in here […]." Definitely worth a listen.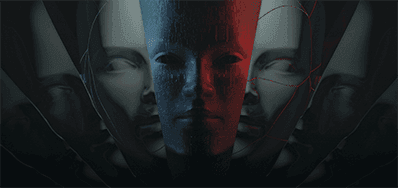 Check out the 'brain-controlled film' which changes depending on how you are feeling
Why it's a thing: This one is on here because the technology is a little crazy to think about! It's about a film called "The Moment" that is actually controlled by the watchers own mind using reactions from the viewer via an electroencephalogram (EEG) headset. As people watch the film small drops in attention will alter the signals and trigger a change in the story. "The intention of making this work now, is to study how people react to the trend of real-time personalization and the myriad of possible recombinations," said  University of Nottingham's computer science PhD researcher and creative director Richard Ramchurn. Seriously, you are going to want to read more about this one…
Additional Reading
Five Things We've Been Watching: April 2018
Predicting 2018 Social Media Video Trends