On this episode of Gear Up with PEG, Amanda shows how using our Dana Dolly system can help make any shoot feel "big time" with just a little extra camera movement and a lot of extra flair.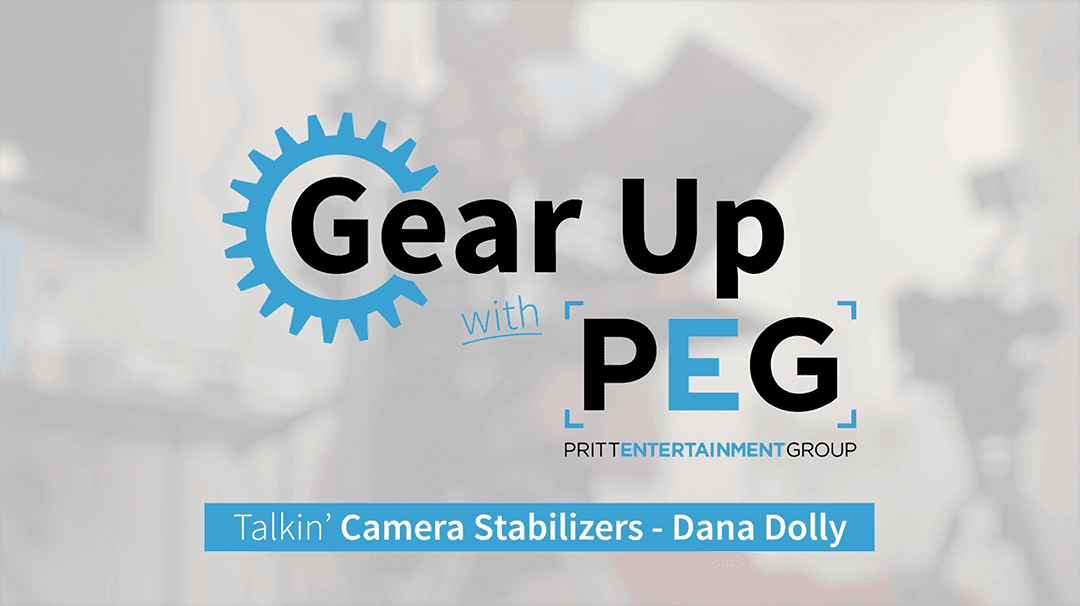 Additional Watching
Gear Up with PEG: Sachtler Tripods
Gear Up with PEG: SmallHD Production Monitor
Video Transcript
Ryan: I'm Ryan, this is Amanda. It's time for another edition of Gear Up with PEG. Where, Amanda, what do we talk about?
Amanda: Gear.
Ryan: That is right and we've got a very impressive piece of gear. You can see these rails in front of us here. What do we got here today with us?
Amanda: So, these rails are a part of our Dana Dolly system. It is great for adding subtle motion to shots, because if you see here this guy just rolls up. Look how smooth this is. So, right now we're using our 8-foot rails. We actually have a variety from 4 to 12, so we can really use it in any situation. These are our straight rails, so these are perfect for if you're wanting to do like smooth, talking shots during like a corporate shoot. It just makes it more interesting than having a static camera. We also have curved rails that are really cool for cinematic shots, that gives it a really, really cool look. The way it rolls so smooth is these are actually custom wheels. They're kind of like skateboard wheels.
Ryan: Hmm, very cool.
Amanda: So that's how it's, like, it slides so easy. But yeah, we use this a lot on shoots. It gives it a really, really cool look.
Ryan: And it's crazy how often this comes in handy. You know, you would think that the camera moving just subtly wouldn't really add that much but it really can be the difference to take something from, you know, a small-time shoot to something that looks really big time, can't it?
Amanda: Yeah. It adds that little bit of extra flare, because it's something that you don't really notice and that's what makes it so good. it's just it's subtle.
Ryan: Yeah and it's a large set up but it's also one that's pretty portable. I mean there's not a lot of shoots that we can't use this on, right?
Amanda: Yeah, we can set this thing up there maybe five minutes and we can move it around so, yeah, it's really versatile and we really love it.
Ryan: Very cool. Wheel that guy back out over here. You guys, there it is, the Dana Dolly with one of the cameras on it. You can use this on your next shoot. PrittEntertainmentGroup.com. That's where you can find out more exciting information about all of our gear. Also, our social media accounts. Amanda also writes some blogs, you can read those on there. What's your Twitter account?
Amanda: Oh, it's @akenbake.
Ryan: Great account. You should definitely follow it and you can read up on all of Amanda's thoughts and all of our thoughts here from the PEG team not only about gear but, industry thoughts and all that exciting stuff. PrittEntertainmentGroup.com. That's where they do it. I'm Ryan. This is Amanda. This has been Gear Up.