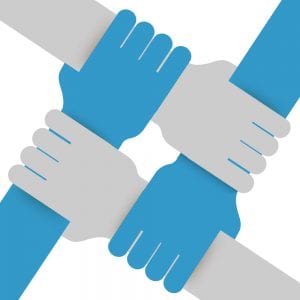 Most of us are taught basic teamwork skills from the time we are young. From swing sets to scout troops to sports teams, the ideas of cooperation, communication and coordination are important. You learn early on that Together Everyone Achieves More.
These basic principles don't really change as we get older.
Cooperation: Provides a sense of community, equity and camaraderie. If everyone is working towards the same goal – everyone is more likely to stay engaged and motivated.
Communication: Makes sure you understand each other and keep each other in the loop, not only to increase efficiency, but reduce overall stress and complications during the process.
Coordination: Allows everyone to jump in and help when needed to provide additional support to other team members. Flexibility and resourcefulness are key!
Teamwork is so closely tied into the overall culture of a creative agency. It is important to foster an atmosphere where everyone wants to first do what is best for the team. As soon as one person diverts from the team mentality and focuses solely on themselves – the culture can shift and become toxic. And then, no one wins.
And, of course, isn't it just more fun to show up to work every day with people you like?