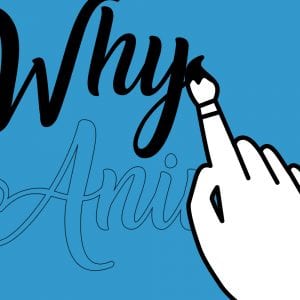 When used correctly, animated video content can make a significant impact on the viewer. One way animations are beneficial to video content is that you can have more creative control in making sure the message you want to send is clear. Animation can work as images made in the reflection of your audience. This saves time on the production schedule and it's an efficient way to get your message across.
Another way animations benefit branded videos is through the flexibility of the art. There are more possibilities for brand expansion if you hire a team that knows how to animate, and it can be customized to the video's budget. A team skilled at animation can create complex scenarios or simple illustrations, based on the needs of your company, and you won't have to go back in to film anything you might end up realizing you wanted after the fact.
Animations are also beneficial because an animator is able to use color schemes and logos within the brand to create a congruency between brand and video. This can serve as an extension of your brand.
If you're strapped for time and budget, animation is also a great way to overcome those challenges. Animation can include voiceover instead of an interview and additional footage. Your video can be completely animated, or a combination of traditional video footage and animation.
While there are many benefits to including animation in your video, one last one we'll introduce is the ability for animation to communicate complex messages in simple ways. Sometimes it's just something like showing what variable 1 plus variable 2 equal.
Whether you need a completely animated video or animation sprinkled throughout a traditional video, using animation is helpful and efficient in getting your brand's message across and an effective marketing tool.
Learn more here: http://www.522productions.com/5-benefits-for-using-animation-in-your-brands-video-content