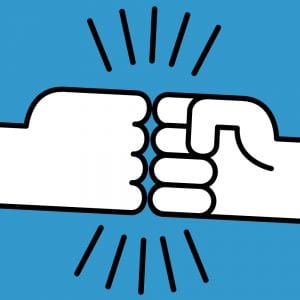 When it's time to start a new project, particularly with a new client, the questions that we get the most are about our process, how a video actually gets made, and how we work with clients.  Great questions and incredibly important ones.  Sharing an understanding and vision is essential to a good project and relationship.
When it comes to collaboration, we feel that it's important for our clients to share as much information as possible.  After all, who knows the brand and products better than those who work with them every single day?  Our job is not only to create a great end product, but also make sure that it's cohesive with other marketing pieces and conducive to a successful roll-out.
Particularly with videos, they often live as part of a larger, branded campaign. They may be featured on a website, as part of a trade show display, on television, etc.  So it's important to make sure that the overall look and feel of each and every piece that we help create fits within the overall experience that it's going to be a part of.  Colors matter.  Fonts matter.  Style matters.  It all does, and that's what makes a video feel like part of a bigger campaign.
This is particularly important in situations where our client has different parties, internal and external, collaborating on different parts of a campaign.  For example, an online video may very likely be showcased on a website, which already has an established look and feel to it, or it might be playing at a trade show booth that has a special theme to it.  Making the style of the video fit within those styles will make the entire experience feel cohesive, well-thought-out and get the target audience to see the big picture.  Not to mention, it just makes our clients look good!
So when it comes to collaboration, there can never be too much sharing early on and throughout the process.  We aren't ever scared of collaboration at PEG.  We embrace it.
Keep creating!
-Ryan