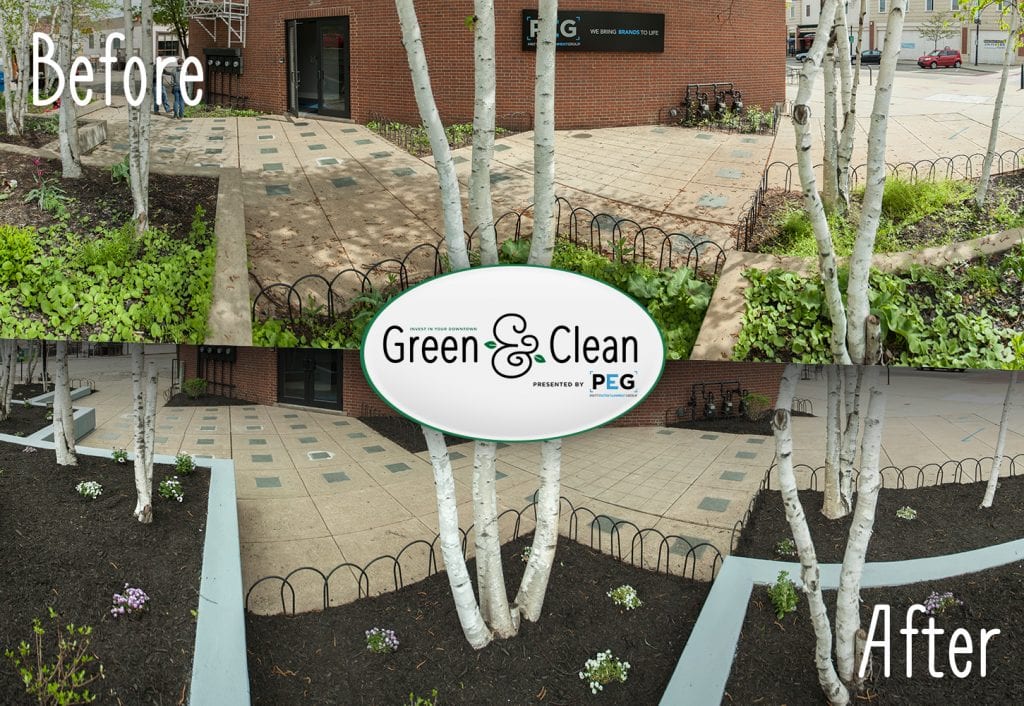 Last Friday, May 6th, we took part in the Green & Clean event that we were privileged to sponsor for Downtown Akron Partnership. We love this event and have participated in years' past but this was the first we we sponsored it. Downtown Akron Partnership has gotten such a great response from our active downtown community that they were able to expand the event from one Friday to 5 Fridays through the spring! Upkeep and beautifying of the city takes some serious work and what better way to get people to take ownership of their city than to call them out to help work on it.
On Friday we tackled the alley way/courtyard area next to our new building. This area serves as a walkway for public traffic as well as being our office courtyard so it was the perfect place to spruce up. With tons of help from Downtown Akron Partnership volunteers and staff, we painted, dug, planted, and mulched a huge area in no time.
We had a blast with everyone and the area looks fantastic. We can't wait for the plants to root and bloom and grow. Thank you to everyone who came out this Friday and all of the other Fridays to make our town glow!