Pritt Entertainment Group honored with a 2016 Excellence in Business Award
---
This morning, our team was honored to attend an event to receive an Excellence in Business Award, presented by the Greater Akron Chamber's Small Business Council. The Excellence in Business Award "recognizes businesses that demonstrate outstanding performance, growth, staying power, innovation, and provides leadership in the community." We were inspired by the keynote speaker, Coach Keith Dambrot from The University of Akron's Men's Basketball team. Coach Dambrot encouraged all of us towards passion and compassion.
If you are new to PEG, we are a passionate creative agency, offering high-end video production, animation, graphic design and branding services for a wide variety of clients, locally and throughout the country. We were founded 8 years ago by two brothers, Ryan and Jeffrey Pritt. "We're honored to be part of the Akron community and are glad that we can give back to a place full of such exciting growth. We want to be a part of it wherever possible," says Jeffrey, our Creative Director.
Given our continued growth, we recently moved our headquarters to the edge of the Burkhardt Block on South Main Street in downtown Akron. The renovations to the historic 105-year-old building are complete and we are hosting an official ribbon cutting ceremony and open house on June 1, 2016. "This is an exciting time for us as a company and we're thrilled to continue to grow in Akron with our new office, our team and our capabilities," added Ryan Pritt, our company President.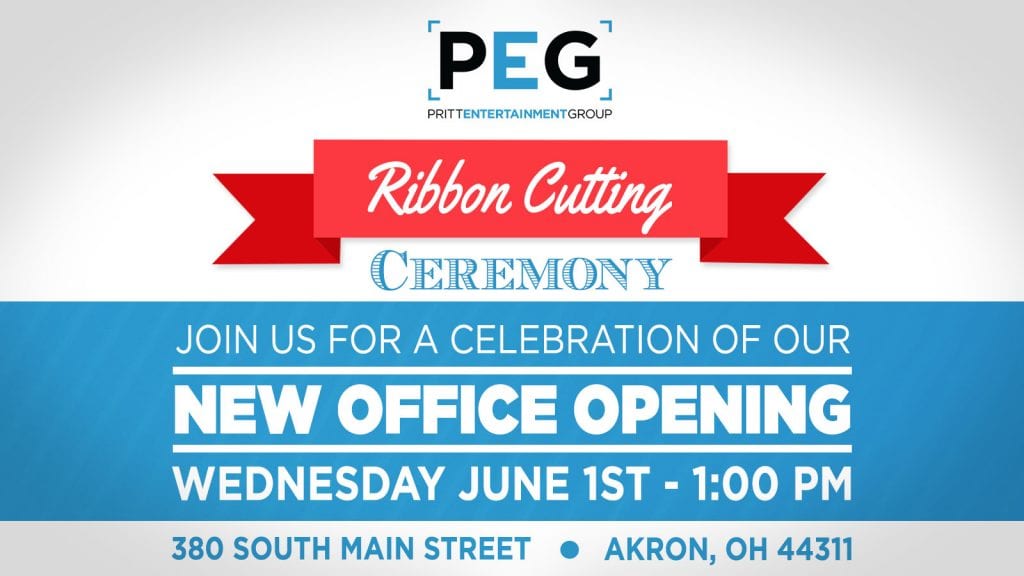 PEG joins three other fantastic small businesses in the Akron-area, receiving this honor, Laudan Properties, Securitec One and USA Firmware, the winner of the Emerging Business Award. We would like to congratulate them as well!