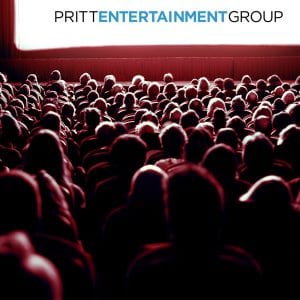 It's a question that we often get…  Pritt Entertainment Group?  P-E-G?  Peg?  Which is it and what exactly does it mean??
So I thought that for today's blog entry I'd give a little history of our name, what it means, and how the E in PEG is still very relevant in every single thing that we create.
For starters, and to give a little background, Pritt Entertainment Group (or P-E-G for short) was founded in 2008 and the company started as just myself and my brother Jeffrey, working from our houses in Akron, Ohio (full story here…).  We're brothers, we share the last name Pritt, so the P in PEG is pretty self-explanatory.
As for the E, it stands for Entertainment.  That's because when our company began, we had a strong focus in the world of sports, particularly in game entertainment.  Think intro videos, animations, scoreboard graphics, live event productions, etc.  While we still work with many sports clients across the country, we've also grown up quite a bit since then and now have team members dedicated to both corporate and sports clients. More on the E to follow…
The G is obviously for Group.  Originally that "group" consisted of Jeffrey and I, and our team members who mainly worked live events and shoots.  Since then, we've grown to a much larger team, headquartered in downtown Akron, but working on projects for clients all across the country.  Video and photo shoots, video production, animation, graphic design, live events, branding projects…  We do it all.
That leads us back to the letter E…  While you hear it a lot in the world of sports, "Entertainment" might not traditionally be a word that you hear associated with corporate projects.  But as we've grown, we realized that really almost every project, no matter who the client is, ultimately does come back to entertainment.  A corporate project might not feature mind-blowing 3D logos and explosions like a sports one might, but almost always, it's still telling a story.  A story about a product, a brand, a company, a person, or a project.  And whatever that story is that you're trying to tell, you have to keep the viewer engaged.  Regardless of it's a serious, professional video piece or maybe a more light-hearted explanation of your services, the viewer's attention needs to be captured from beginning to end.  You have to keep them entertained, engaged and interested in what you're showing and telling them.
So as for what to call us, Pritt Entertainment Group, P-E-G…either is cool with us.  But whatever you call us, ultimately we want you to think of us as storytellers.
Keep creating!
-Ryan