I've written many blog entries, but this one is a bit of a first for me. That's because it's officially my first one written while in mid-air!
We just wrapped up another great video shoot for one of our corporate clients. The shoot itself was terrific, and being halfway across the country from where we are headquartered, in Akron, Ohio gave us an extra dose of excitement.
That leads into today's topic, which is travelling for video shoots. We have clients ask us all the time about shooting footage in locations all across the country, and sometimes even around the world! Not only are these shoots very doable, they're oftentimes some of the best ones and make the biggest impact on a viewer.
There are many advantages to projects that may involve some travel, including the ability to capture people, places and events in their natural environment. This can make your video feel much more engaging and captivating.
In the world of corporate video, on-location shoots are ideal to showcase application or usage shots of a particular product, or to have product experts or clients talk about their positive experiences with your brand and the product/service that you provide. It's one thing to tell someone how great of experiences you're providing, but the impact of being able to actually show that is incredibly impactful.
As for the logistics, we've got that down pat.  We are on the road for shoots so often that we're pros at knowing exactly what gear to travel with, how to coordinate it, etc. There's no extra work for you. We can take care of it all with ease, and in the most efficient and cost-effective way possible.  In fact, here's a look at all of the places that we've travelled for on-location projects: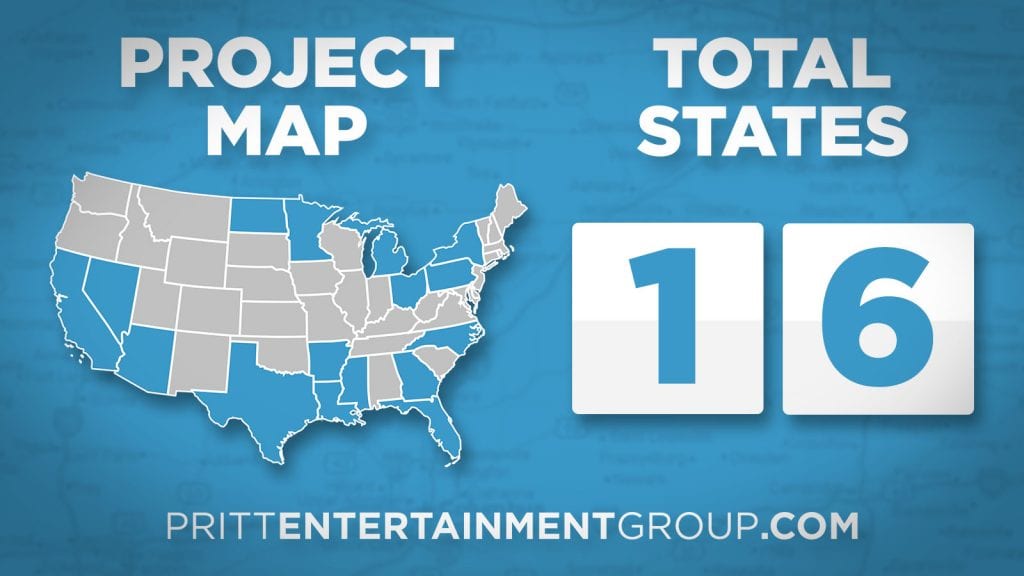 So whether your next video or photography shoot is local, or one that requires a little bit of travel, never fear.  Our team at PEG will deliver the same high quality experience and end product that you've come to expect from us, and that we pride ourselves on.  Don't hesitate to contact us when you're ready to schedule your next project or shoot.
Keep creating!
-Ryan