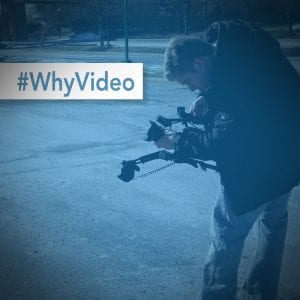 As we get started in 2016, we're entering a year where strong, engaging and creative content will become even more important to businesses than ever before. And delivering that content in a high quality manner is essential.
So, why should you make video a priority in your marketing strategy this year? There are many reasons, and we'd love to share them with you. First, follow us on Twitter, @PrittEntGroup. Then, just keep your eyes open over the next two days, as we'll be tweeting out some fun and interesting stats using #WhyVideo that will show you why 2016 will be the year video becomes even more important for your brand.
Here at PEG, we can help you make that happen. The combination of our team and processes can make your brand, product or service stand out. We'll work with you to create a customized video to meet your goals and create a showcase piece for your company. Contact us today to discuss your next video or animation-based project.
Keep creating!
-Ryan