Josh describes his work with PEG: "Educational"
---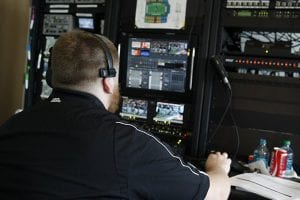 Our contributor to this week's "PEG: In A Word" series is Josh Kuss, our production specialist and Rubix Cube champ. With a background in computer science, Josh is our go to for tech questions as well as being an incredibly talented producer. Its no wonder then that he says the one word to describe his work at PEG is educational.
"There isn't a day that goes by that I don't learn a new and extremely useful trick or editing method. It's the nature of using the high-end software that we work on, and just being around the team. Everyone comes together and makes each other better."
It is vitally important to keep learning and developing in our industry. We strive to have a production team that is on the cutting edge of knowledge and skill. Thank you for your work, Josh!