PEG wishes you a Happy Thanksgiving! 
---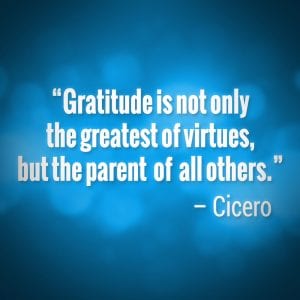 Developing a positive outlook is hard but being grateful is a great practice to help that along. This year, as we enter the Thanksgiving holiday, the PEG team stopped to reflect on the things we are grateful for and wanted to share them with you.
Ryan: I'm thankful to be constantly surrounded by people that I love and care about.  Between an incredibly supportive family, a great group of friends, and a work family that I love being around and am proud of on a daily basis, I couldn't ask for anything more in life. I'm also thankful for MACtion, Icees, pizza, gummi bears, my iPhone and otters.
Andrew: I am grateful that George Lucas didn't work on Star Wars: The Force Awakens. I am grateful that we have a new office. I am grateful that I get to spend time with my nephew. (In that order)
Jeffrey: Our great team and… Whoever made the program called "Rename" on the Apple App Store.
Josh: I'm grateful for my brothers, my girlfriend, and every single one of my friends!
Amanda: I'm thankful for my family! I have 4 brothers. In previous years, one of them was stationed away from home in the Navy, two of them were in college full time, and my littlest brother and my mom had moved away. This is the first year that everyone is back in Ohio! I really appreciate how close we all are and how often we get to see each other. After being apart for so long, I know I'll never take that for granted again!
Sarah: I'm grateful for my husband, my family, and my new home in NE Ohio and at PEG. I'm grateful for trails to hike, foods to smell, and the prospect of white snow. Also Nicole Mullet. She's a rock star.