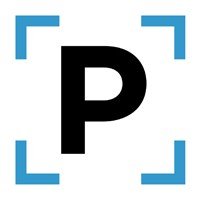 Welcome to the all-new PrittEntertainmentGroup.com!  I know that I speak for our entire team when I say that we are beyond excited to share this new site with you, and give you a chance to see what we're up to here at PEG.
On this site, you'll find plenty of new content, examples of our work, and a behind the scenes look at what's going on here at PEG.  It's an exciting time for us and we want you to be a part our family by sharing this time with us.
While we'll be celebrating our fifth anniversary this fall, we still are growing as a company. After all, being all grown-up can be boring sometimes! Not only is this new website an example of our evolution as a company, but you might notice something else that's a bit different as well…our PEG logo.
While this website is a big change from our old site, our logo change is more of a "tweak" or "modernization".  Our brand is something that we're proud of and that we think stands for something.  So rather than start from scratch, the changes to the logo are much more subtle.  Fun fact: The original PEG logo was created in just a few hours, before we'd even gotten our first project as a company.  In the coming days we'll show you a behind-the-scenes-look at how the new logo came be.  It's the kind of thing that branding nerds like us find quite interesting.
New website… New logo… That's all fine and good.  But as they say on corny TV infomercials, "But wait! There's more!"  We also will soon be moving into our all-new PEG offices in downtown Akron, Ohio next month!  This new office will our hub of creativity, are we can't wait to show it to you.  Expect a lot of fun renovation pictures on the site soon…
So that's what's going on around here…  We invite you to bookmark this page to keep up to date with all of the exciting things that we're up to. PEG Insider is designed to be a place to share company news, fun things that we're doing, our thoughts and insight on the industry, and really anything else that's on our minds!
We want you to get to know us, and we want to get to know you.  Feel free to email us at any time using the Contact section on this site and let us know what you think!